Paul C. Lauterbur Ph.D.
The Nobel Prize in Physiology or Medicine 2003
Nobel Co-recipient Sir Peter Mansfield
The President's National Medal of Science - Physical Sciences 1987
The National Medal of Technology and Innovation 1988
Chemist. Magnetic resonance imaging.

"Every great idea in history has the red stamp of rejection on its face. If you scratch any innovation's surface, you'll find the scars: they've been roughed up and thrashed around by the masses and the leading minds before they made it into your life."
Videos
Please do use your discretion. Videos in which the Laureates themselves speak are fine. Regarding other videos please accept truthful info and disregard the rest. Possibly more than one person with same name.

Announcement of Nobel Prize by Nobel Committee, Stockholm, Sweden. 2:09. [Swedish and English]. Please scroll down for text.
The Invention of the MRI, documentary honoring Inventor of the MRI Dr. Paul C. Lauterbur. Apr 15, 2011, 14:19.
MRI And Paul Lauterbur, Mar 26, 2014, 3:33.

The National Institute of Biomedical Imaging and Bioengineering, NIBIB's Fifth Anniversary Symposium: Changing the World's Healthcare Through Biomedical Technologies. Friday, June 01, 2007. 06:12:57 …Magnetic resonance imaging (MRI) pioneer, Waldo S. Hinshaw, Ph.D., a colleague of the late 2003 Nobel Laureate and MRI co-developer Paul Lauterbur, will provide a Commemorative Lecture entitled "Reflections on the Development of MRI."… In addition, the first NIBIB Landmark Achievement Award will be made to Nobel Laureate Paul C. Lauterbur, Ph.D. Due to his recent unexpected death, his wife M. Joan Dawson, Ph.D., will accept the award in his honor…
MRI Scanner Installation Time-lapse (2 Days in 2 Minutes!), Beckman Institute.
Magnetic Resonance Imaging by Ed Zerati Oct 21, 2008 6:40.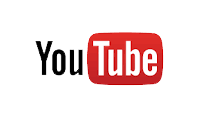 Paul Lauterbur
Discover Your Abilities and Aspirations!

$10 $25 $50 $100 Other
Tax Exempt 501(c)3 Non-Profit Organization
Any Currency

"One comes to be of just such stuff as that on which the mind is set" - Maithri Upanishath, VI.34:3

"…the peace that is found in libraries and laboratories…" - Louis Pasteur
Ganga library non-profit 501(c)(3) org. Contributions tax deductible. IRS Tax ID 46-2892728

Copyright © 2023 Ganga Library Inc.   All Rights reserved.;