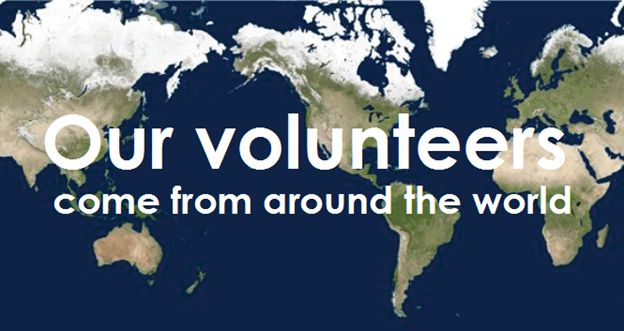 Photo: National weather service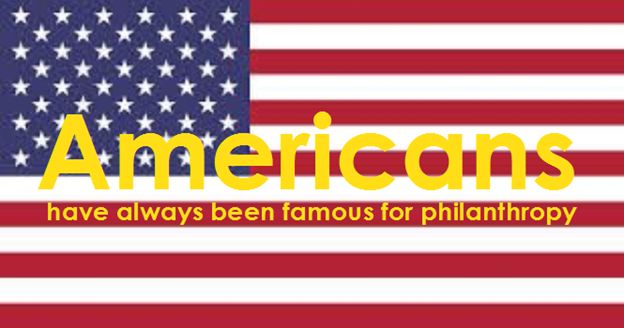 Our volunteers come from around the world. Among them are many Americans, the big hearted. Americans have always been famous for philanthropy regarding helping a stranger, volunteering time and donating money. Our innumerable volunteers have enabled a reading hobby to metamorphose to a visionary entrepreneurship, Ganga Library, benefitting the entire world.
Innumerable volunteers not listed here include physicians, engineers, attorneys, scientists, librarians, artists, many other professionals, sweet simpletons and high school students.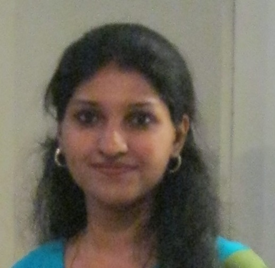 Ranjini Subramanian B.E.
Software Engineer
Louisville KY
Currently, I am pursuing a Master's degree in computer science. My other interests are Bharatanatya, a form of South Indian classical dancing and playing the Veena, a South Indian stringed classical music instrument.


Prasanna Krishna B.E.
Senior Software Engineer
Atlanta GA




Sumana Katipalla B.E
Electrical Engineer
Atlanta GA
My interests are cooking, walking, traveling to new places and photography.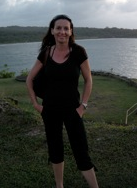 Sandra Le Canne
Paralegal
Sardinia, Italy
My interests are reading, cooking and discovering the Italian culture.

Marine Le Canne
10th Grade Student
Sardinia, Italy
My interests include travelling, reading historical novels, sewing and writing.



Douglas Mrsich
Web Designer and Database Administrator
Atlanta, GA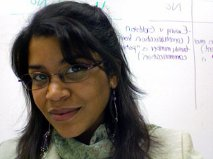 Christina I. Rodriguez, J.D.
Beverly HIlls, CA
My interest is intellectual property and entertainment law. My other interests are yoga, photography, spending time with family and daily meditation.



Anuja Moghe-Puranik
CA, CPA
Birmingham, AL
My interests are reading, music, painting and cooking




Natalia Charif
Kent, United Kingdom
I am a teacher of English and German, translator and interpreter of Polish, English and German. In my spare time I am a passionate traveller and volunteer.


Juana Frontera
Pediatrician and Educator
Miami, FL
My interests are writing books and articles pertaining to health. Currently I head a corporation on Holistic Medicine in Spanish (www.midoctoraonline.com).





Laura Turner
M.A Spanish & Latin American Linguistic, Literary, Cultural Studies
M.S.Ed Bilingual Special Education
B.A. Political Science
Translator and Interpretar
I am very much interested in translating biographies. I have a wide variety of interests, particularly in relation to European history, history of the Spanish language, linguistics and language policy.

Yolanda Pustelniak
BA in Political Science from Skidmore College
Russian, Spanish and Polish Translator
Falls Church, VA
My interests are gardening,travelling, and reducing the population of homeless animals.










P. Jyothirmayi M.Sc.[Maths], B.Ed.,
Herndon VA.
My interests are cooking, reading, walking, teaching and playing with kids.


S. Meena, B.E.
Printing Engineer
Columbus, OH
My interests are graphic designing, reading and cooking.




Susana A. Alfaro Martinez
Industrial and Systems Engineer
San Jose California
My interests are documentaries, books that tell a story, innumerable types of music and dance, football, soccer and swimming.


Gitae Baik
Ashburn, VA
My hobbies are running and mountain biking










Celine Lawrence
Silver Spring, MD
My interests are reading, biking, walking, meditation, music and learning about other cultures.



Deonne Hurst
Returning Student at the Community College of Philadelphia, PA
I enjoy reading, running, baking and podcasts




Jennifer Mock
Digital Sciences
Kent, Ohio
My interests include reading, writing, computers and science fiction.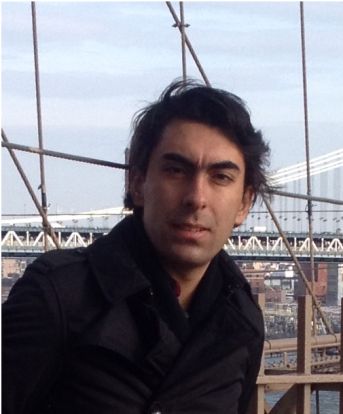 Jorge Andres Figueroa,
Civil Engineer and Project Manager, USA and Colombia.



Tanya Sharma, High School Junior
My hobbies include classical Indian dance (Bharatanatyam), playing piano, reading, writing, and debating. My interests include volunteering, learning about history, researching science, reading literature, watching good Bollywood and Hollywood movies, and staying active.


Giuseppe Ruffo


Graduated in Single 5 year Master's Degree in Law and currently seeking a new HR opportunity
Sicily, Italy
My interests are playing sports, surfing the internet and studying English.





Kathleen Clancy, BA Social Science
Literacy Volunteer
My interests include reading (non-fiction and biographies) sewing, gardening and movies/documentaries.
Discover Your Abilities and Aspirations!

$10 $25 $50 $100 Other
Tax Exempt 501(c)3 Non-Profit Organization
Any Currency

"One comes to be of just such stuff as that on which the mind is set" - Maithri Upanishath, VI.34:3

"…the peace that is found in libraries and laboratories…" - Louis Pasteur
Ganga library non-profit 501(c)(3) org. Contributions tax deductible. IRS Tax ID 46-2892728

Copyright © 2022 Ganga Library Inc.   All Rights reserved.;