Library Name Ganga
R.V.Nagaveni M.D.,M.S. Founder, Ganga Library
Ganga Library is named after my paternal Grandmother Gangamma who was named after the Water Goddess Ganga. Grandmother Gangamma was a very intelligent, loving, nondiscriminating and charitable woman.
This page provides an insight into adversities overcome, sacrifices made, hard work, desire for higher education, challenges confronted, obstacles overcome and appalling discrimination overpowered that would be applicable to innumerable laureates. It also demonstrates the value of ship records which would be applicable to immigrant laureates. Irrespective of advances in science and technology, people will always request God for something or the other.
Gangamma's father, Advocate Krishnamurthy, walking 2222 miles, made a pilgrimage from the village Kadaba, Karnataka state, to the city of Kaashi on the bank of the holy river Ganga at the confluence of three rivers. Upon his return, his second child was born. He named the baby 'Ganga'.
Grandmother Gangamma in 331, 15th Cross, 2nd Block, Jayanagara, Bengaluru 560011. Death: 10 April 1976. Photo: December 1968
Grandmother Gangamma Photo taken by me with an accordion type Kodak camera brought by my father, R.V.Ramiah, a charitable man, from the USA.
Influenza epidemics usually have a greater adverse effect on children and seniors than on others. The Influenza Pandemic of 1918 took the lives of healthy young adults. In that pandemic, Gangamma's husband, Venkanniah, a great Samskritha Scholar and her charitable father in law, Narayanappa, the head of a wealthy joint family, passed away fifteen days apart. Her unjust brothers in law, discriminating against her as a woman, greedily grabbed her rightful share of the property depriving her of a livelihood. They made a wealthy and charitable woman poverty stricken. Her two children were my father, three year old [Venkata] Ramiah, and his younger sister. By then, Gangamma's kindly father, Krishnamurthy, an advocate, had passed away. A whole century later there has been no self-improvement in most Indian men regarding their attitude towards women.
In the photo Gangamma is at home in the garage, reading Kannada Chandamama in the warm winter sunshine. The house was constructed by my father, Mechanical Engineer R.V.Ramiah, a charitable man, born in Raagimuddanahalli, Gubbi Taluk in Tumkuru District. While he was Director, Small Scale Industries, New Delhi, the Government of India transferred him to Bengaluru as the sole Joint Director to establish Central Machine Tools Institute, [now Central Manufacturing Technology Institute], Tumkuru Road, Bengaluru. Upon his establishing the Institute, the Indian Government denied him the position of Director of the Institute. He chose to return to his former position of Director. He was posted to the Bengaluru office. While in service as Director, Small Industries Service Institute, Rajajinagara, Bengaluru, he passed away young, aged 54 yrs.
Mechanical Engineer R.V.Ramiah, holding the purse with cash of Rupees 50 in lieu of the Gold Medal, as requested by him. Death 13 Feb 1969.
During Ramiah's entire education he had always obtained the first rank. He had won the Physics Cooke's Prize. He would check examination results just to confirm that he had obtained the first rank, ensuring that nobody had accidentally scored higher than he had scored and he obtaining the second rank. Upon obtaining the first rank in engineering, he requested the award bestowing king, Maharaja Krishnaraja Odeyar, for cash in lieu of the gold medal.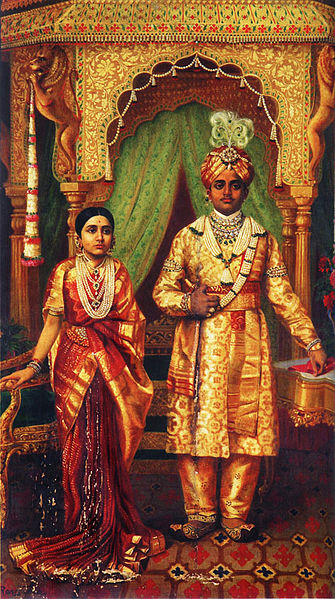 His Highness Maharaja Nalwadi Krishnaraja Odeyar Bahadur IV and his bride Rana Prathap Kumari of Kathiawar, 1900. Painter: Raja Ravi Varma. Photographer: Rupika Chawla. Source: Wikipedia
Prior to my departure to the USA, my maternal Grandmother Sannamma narrated an anecdote. Ramiah was a faculty member in Sri Jayachamarajendra Occupational Institute [now Polytechnic] Bengaluru. The Government of India was awarding a scholarship for graduate education in the USA. A requisite was a degree. Complying with protocol he submitted his application to his employer to be forwarded to the Indian Government, referred to as 'through the proper channel.' His prejudiced superiors did not forward his application just because he was a Brahmana* [Anglicized Brahmin*]. Lying to the Indian Government that there was no degree holding employee in their institute, they forwarded applications of employees holding a Diploma which is less than a Degree.
*Most of the Sanaathana Dharma [Hindu] Nobel Laureates are Brahmanas [Brahmins]. Unlike Bhaaratha [India], Scientifically Advanced Countries and the Nobel Prize Awarding Committees do not discriminate against Brahmanas [Brahmins]. Similar discrimination against many communities exists worldwide.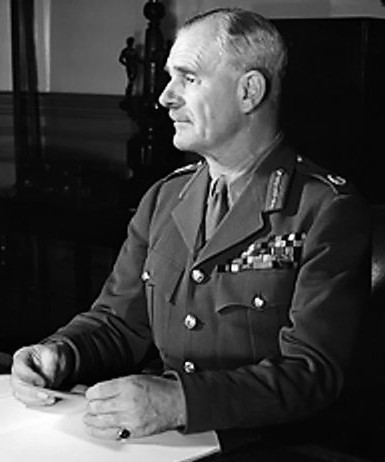 Viceroy of India Field Marshal Sir Archibald Percival Wavell at his desk in Delhi.
Upon discovering this lie and discrimination, Ramiah wrote to the highest officer for India under British rule, Viceroy Wavell, who was the authority for approving the scholarship, that he possessed a degree. Viceroy Wavell invited him to Delhi for an interview. The interviewers questioned him in chemistry. He responded that chemistry had not been a requisite for students aspiring to become engineers. He added that if he was given time he would answer their questions. They told him to return at 4 o'clock the following afternoon. The following day he answered their chemistry questions. He was awarded the scholarship. Ramiah was interested in everybody, including women, being educated.
US Navy, New York, 28 December 1945, ship arrival record, Archives of the USA, Washington DC.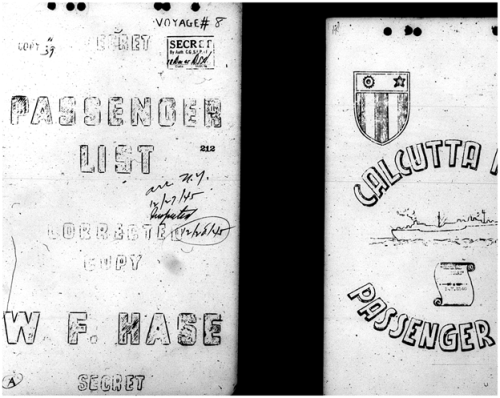 US Navy, New York, 28 December 1945, passenger list, Archives of the USA, Washington DC.
Indian civilian Ramiah sailed to the USA in a US Naval Ship from Calcutta [Kolkata] on 30 November 1945, for a two year graduate program in Agricultural Machines in Iowa State College [now Iowa State University]. He completed the program in a year and a half. Grandmother Gangamma was photographed by me with an accordion type Kodak camera brought by him, upon his return.
Historian Paul at the Archives of the USA, Pennsylvania Avenue, Washington DC, explained to me that though India was not involved in the Second World War, there were US troops in neighboring Burma [Myanmar]. When the war ended, the troops remained in such countries to help. To return to the US, they needed a port to board a ship. Calcutta is close to the border with Burma. The US accepted immigrants only from Europe. If this had been Liverpool, England, there would have been a passenger ship coming to the US. It was much later that the US changed immigration laws and brought in immigrants based on skills. The few Indians in the passenger list are all young men, probably many of them coming to the US for graduate education.
Maternal grandparents T.Rama Rao and Sannamma. Often she would say, "One should do charity."
My maternal great-great grandfather Ashwathiah, walking 4444 miles, made the pilgrimage to Kaashi twice from the village Thirumakoodalu, Karnataka, in order to have progeny. Then an only child, Nanjundiah, the Tahsildar, was born. Nanjundiah's son and daughter in law, my grandparents, T.Rama Rao and Sannamma, had gone beyond reason. Civil Engineer T.Rama Rao was indescribably gentle and patient. Having constructed the challenging Hulikere tunnel, he was also known as Tunnel Rama Rao. With Sir M. Vishveshvarayya, he constructed the Krishna Raja Sagara Dam and the adjoining Brindavan Gardens. He was a founder of The National Institute of Engineering, Mysuru. Brilliant Sannamma, a homemaker, operated a large household, supporting innumerable relatives and others in their home and served free meals to Maharaja Samskritha College students. She knew people's minds inside out. She would say, "One should do charity". Frequently hearing these words was a major contributory factor to my establishing Ganga Library.
I read biographies of Nobelists. This reading hobby metamorphosed to a visionary entrepreneurship, Ganga Library, benefitting the entire world.
River Ganga Photo: Wikipedia
The mighty Ganga River receives eleven tributaries which receive their own tributaries, expands and flows, benefitting ever more people, eventually flowing into the ocean benefitting the entire world. Scientific discoveries and peace activism, analogous to the Ganga River, commence small and follow a similar pattern.
Discover Your Abilities and Aspirations!

$10 $25 $50 $100 Other
Tax Exempt 501(c)3 Non-Profit Organization
Any Currency

"One comes to be of just such stuff as that on which the mind is set" - Maithri Upanishath, VI.34:3

"…the peace that is found in libraries and laboratories…" - Louis Pasteur
Ganga library non-profit 501(c)(3) org. Contributions tax deductible. IRS Tax ID 46-2892728

Copyright © 2022 Ganga Library Inc.   All Rights reserved.;