Volunteer Experience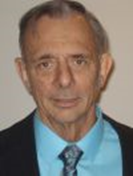 Charles Gooley M.S.
Software Engineer and Physical Organic Chemist
Web Developer and GIS specialist
Los Angeles, CA
"A good opportunity to use whatever skill set you possess!"
Denzil Brinley, BSME. MBA.
Quality & Process Improvement Business Analyst at Lehigh Hanson.
Dallas, TX.
"This is a great volunteer opportunity for someone who likes to learn, do research and write. You can do it from your home. You research and write about Nobel Laureates. I really enjoyed this volunteer opportunity. The people there are kind. It is easy to work with the people in Ganga Library."

By Stacy H.
Ganga Library was very prompt in setting up my volunteer work. It was a really great experience and I got to learn so much about Nobel laureates that have left a big impact on today's society. Ganga library was really responsive and helpful. I would definitely recommend this to anyone looking to complete community service hours for court ordered hours or personal reasons.

Informative, inspiring, and motivating; A place for my art to call home - Kelsey Wheeler
"Volunteering as a visual artist for Ganga Library has been fulfilling, and given meaning for my art. I've created pieces that I would have never made without it.
I believe that the organization is an important resource to others, as I've found inspiration in the Nobel Laureates' biographies for myself.
Whenever I get the chance, I love to talk about the site and the work I do! It's been the perfect volunteer match for me, between my love for the sciences and art. Dr. Nagaveni has been incredibly supportive, especially when I can't do work because I'm busy with classes or being sick. It's very motivating, and I aim to always do better because of the mutual compassion. Even without face-to-face interactions, I feel like I'm doing something worthwhile, like I'm helping in some way; that's why I continue to volunteer for her and her organization."

Kathleen Clancy, BA Social Science
Literacy Volunteer
"Thank you Dr. Nagaveni for the opportunity to volunteer at the Ganga Library. Doing research for your organization has increased my knowledge and appreciation of all the work and dedication that the esteemed Nobel Laureates have contributed to our world. A truly enlightening, informative and most rewarding experience."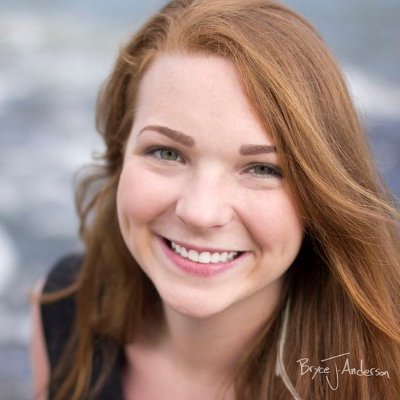 Christine Perlick
Digital Communications Strategist, goDCgo at Destination Sales & Marketing Group
I've had the distinct pleasure of working with Nagaveni on a few projects at the Ganga Library. A truly inspirational professional, Nagaveni is untiring and always gives 100% to her cause and her team. She is ethical, respectful and driven; all qualities of a great leader.
August 22, 2015, Christine Perlick reported to Nagaveni at Ganga Library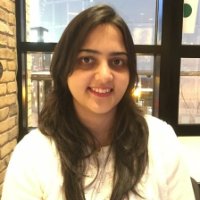 Gargi Mishra
Looking for Patent job opportunities in United States
I had the pleasure of working with Nagaveni on few projects for Ganga Library. She is very focused and dedicated to create online non-profit library for Nobel Laureates. Library provides free information such as autobiography, achievements, books, publications and patents of Nobel laureates. I am sure that access to these materials will enrich the knowledge and scientific perspective of readers.
April 13, 2015, Gargi reported to Nagaveni at Ganga Library
"Volunteering at Ganga Library taught me how to properly research using the Internet to verify the information had accuracy, authority, objectivity, and currency. It also taught me how to properly use search engines to find information when there wasn't much information to begin with or there was too much information and I needed to narrow my searches. Overall, I learned how to research using multiple search engines for information that users can freely access, and then organizing the information in Excel." -- Jennifer Mock, Digital Sciences.
"I really enjoyed volunteering for the Ganga Library. The experience was both educational and inspiring; I learned so much about the lives of several Nobel Laureates, and could only help to feel motivated after seeing the amount of work these laureates put into their field of study. I feel very proud to contribute to this esteemed library." Shreyas Chaudhary, High School Senior.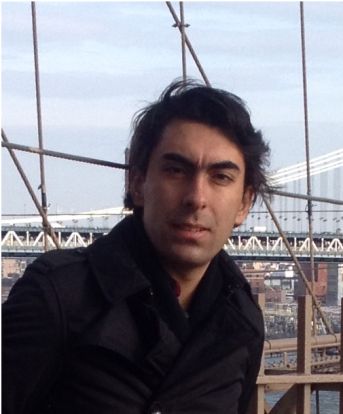 Jorge Andres Figueroa, Civil Engineer and Project Manager, USA and Colombia.
Ganga Library volunteering by writing a business plan has been one of the best things that I have done in my professional life. The Ganga Website was yet to be constructed. I had to picture the library in my mind; that improved my capability to solve problems. I had to investigate finance concepts that I didn't know or that were specific to business conditions. Ganga taught me that my work, however small it may seem to be, can help improve access to knowledge for many people around the world. This experience has made me believe that I can make this world a better place for everyone.
Tanya Sharma, High School Junior
Volunteering for Ganga Library has been a great experience for me. I have learned to balance school life and outside work. If you truly enjoy something, it is never hard to find time for the same. Ganga has been an eye-opener to the achievements of Nobel Laureates.
Giuseppe Ruffo

Graduated in Single 5 year Master's Degree in Law Sicily, Italy.
I would like to thank Ganga Library for my first e-volunteering experience. I have been pleasantly donating my time. I feel very happy because I have been doing something useful for you and I'm also improving my computing skills. You know that whatever you need, you can always count on me.
Newton Aaron Llorente, Visual Designer / UI Designer, Vallejo, CA
Working as a graphic artist for Ganga Library taught me how to collaborate with other people remotely. I also learned the value of listening to the needs of Dr. Nagaveni, the Executive Director of the organization, and translating her needs into designs that align with the organization's branding and identity. My experience working for this nonprofit has been very fulfilling given that I know that I am contributing to inspiring others to emulate the many Nobelists featured on Ganga Library's website. I highly recommend the organization to aspiring volunteers. They will surely have fun and an easy time collaborating with Dr. Nagaveni.
Discover Your Abilities and Aspirations!

$10 $25 $50 $100 Other
Tax Exempt 501(c)3 Non-Profit Organization
Any Currency

"One comes to be of just such stuff as that on which the mind is set" - Maithri Upanishath, VI.34:3

"…the peace that is found in libraries and laboratories…" - Louis Pasteur
Ganga library non-profit 501(c)(3) org. Contributions tax deductible. IRS Tax ID 46-2892728

Copyright © 2022 Ganga Library Inc.   All Rights reserved.;