Julius Axelrod Ph.D.
The Nobel Prize in Physiology or Medicine 1970
Co-Nobelists Sir Bernard Katz, Ulf von Euler
Pharmacologist. Neurophysiologist. Mechanism for storage, release, inactivation of humoral transmitters in nerve endings. Discovered drug metabolic pathways: hydroxylation, demethylation, deamination, conjugation. Led to liver's microsomal drug-metabolizing enzymes discovery. Pheochromocytoma. Carboxylmethyl transferase. Melatonin.

Ideal mentor. Infectious exhilaration in discovery. Research was genuine fun. Students came out of lab with same attitude.
Patents
Publication:
1/1
Publication No:
US 6630507 B1
Title:
Cannabinoids as antioxidants and neuroprotectants
Publication Type:
United States Utility Patent
Publication Date:
Oct 7, 2003
Filing Date:
Apr 21, 1999
Inventors:
Hampson Aidan J, Axelrod Julius, Grimaldi Maurizio
Assignee:
The United States Of America As Represented By The Department Of Health And Human Services
Abstract:
Cannabinoids have been found to have antioxidant properties, unrelated to NMDA receptor antagonism. This new found property makes cannabinoids useful in the treatment and prophylaxis of wide variety of oxidation associated diseases, such as ischemic, age-related, inflammatory and autoimmune diseases. The cannabinoids are found to have particular application as neuroprotectants, for example in limiting neurological damage following ischemic insults, such as stroke and trauma, or in the treatment of neurodegenerative diseases, such as Alzheimer's disease, Parkinson's disease and HIV dementia. Nonpsychoactive cannabinoids, such as cannabidoil, are particularly advantageous to use because they avoid toxicity that is encountered with psychoactive cannabinoids at high doses useful in the method of the present invention. A particular disclosed class of cannabinoids useful as neuroprotective antioxidants is formula (I) wherein the R group is independently selected from the group consisting of H, CH3, and COCH3.
Representative Figure:
Family
Details
Google Patents
USPTO Patent Database
Discover Your Abilities and Aspirations!

$10 $25 $50 $100 Other
Tax Exempt 501(c)3 Non-Profit Organization
Any Currency

"One comes to be of just such stuff as that on which the mind is set" - Maithri Upanishath, VI.34:3

"…the peace that is found in libraries and laboratories…" - Louis Pasteur
Ganga library non-profit 501(c)(3) org. Contributions tax deductible. IRS Tax ID 46-2892728

Copyright © 2021 Ganga Library Inc.   All Rights reserved.;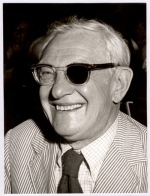 Photo: NIH
Name: Julius Axelrod
Birth: 30 May 1912, New York, NY, USA
Death: 29 December 2004, Rockville, MD, USA
Institution: National Institutes of Health, Bethesda, MD, USA
Award: "for their discoveries concerning the humoral transmittors in the nerve terminals and the mechanism for their storage, release and inactivation"
Subject: neurophysiology
Portion of Cash: 1/3
Biography
Books
Publications
Patents
Images
Health
Videos
Education
Thesis: 'The Fate of Phenylisopropylamines.'