Howard M. Temin Ph.D.
The Nobel Prize in Physiology or Medicine 1975
Nobel Co-recipients David Baltimore, Renato Dulbecco
National Medal of Science - Biological Sciences 1992
Virologist. Interaction between tumor viruses and genetic material of cell. DNA provirus and RNA-directed DNA synthesis. Reverse Transcriptase. Intellectually courageous. Civic minded.

How fortunate to live in a country at a time and in a social class that has enabled us to realize our potential. Not been possible for many.
Books
Title:
Retroviruses
Please click 'Contents'; a box pops up. Then inside the box click the item you wish to read.
Editors:
Coffin JM, Hughes SH, Varmus HE
Publisher:
Cold Spring Harbor Laboratory Press, 1997
Author:
David Baltimore is Nobel co-recipient.
Title:
Nobel Lectures in Molecular Biology: 1933-1975
Editor:
David Baltimore
Contributor:
David Baltimore
Publisher:
Elsevier North-Holland,1977
ISBN:
0444002367, 9780444002365
Length:
534 pages
Subjects:
Science, Life sciences, molecular biology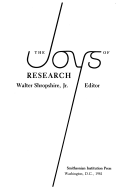 Title:
The Joys of Research
Author:
Walter Shropshire, Smithonian Institution
Editor:
Walter Shropshire, Albert Einstein
Contributor:
Alfred Einstein
Edition:
Illustrated
Publisher:
Smithonian Institution Press,1981
Digitized:
Nov.6, 2008
ISBN:
0874748577, 9780874748574
Length:
179 pages
Subjects:
Reference, Research
Summary:
A collection of essays celebrating the centennial of Albert Einstein's birth covers such topics as astrophysics, mathematics, chemistry, and various branches of biology.
Title:
Rebels, Mavericks, and Heretics in Biology
Author:
Oren Harman
Editor:
Oren Harman
Publisher:
Yale University Press, 2008
ISBN:
0300150547, 9780300150544
Length:
412 pages
Subjects:
Science, Life sciences, biology

Howard M. Temin
Find in a library near you. In Worldcat page, click book of interest to you. Scroll down to libraries which possess book. Possibly more than one person with the same name.
Discover Your Abilities and Aspirations!

$10 $25 $50 $100 Other
Tax Exempt 501(c)3 Non-Profit Organization
Any Currency

"One comes to be of just such stuff as that on which the mind is set" - Maithri Upanishath, VI.34:3

"…the peace that is found in libraries and laboratories…" - Louis Pasteur
Ganga library non-profit 501(c)(3) org. Contributions tax deductible. IRS Tax ID 46-2892728

Copyright © 2023 Ganga Library Inc.   All Rights reserved.;
Photo: Wikipedia. Painting Tim Tompkins - PaintHistory.com
Name: Howard Martin Temin
Birth: 10 December 1934, Philadelphia, PA, USA
Death: 9 February 1994, Madison, WI, USA
Institution: University of Wisconsin, Madison, WI, USA
Award: "for their discoveries concerning the interaction between tumour viruses and the genetic material of the cell"
Subject: Genetics, medical oncology, virology
Portion of cash: 1/3
Biography
Books
History of Discovery
Honoring Howard Temin
Patents
Quotations
Thought Process
Doctoral Advisor: Renato Dulbecco