General Info regarding Nobel Prize: Nobel's Will; Nobel Foundation; Awarding Institutions; Nobel Committees; Laureates, their relatives, colleagues and friends; Excitement of prize etc.
We can't get rid of bias - but we can disrupt it by design
by Iris Bohnet, Behavioral Economist.
What Works: Gender Equality by Design
Even though implicit bias has seeped into so much of the basic machinery of society, it's possible to be creative in circumventing that bias.
Title:
The Legacy of Alfred Nobel
Author:
Rangar Sohlman
Authorized by:
The Nobel Foundation
Publisher:
The Bodley Head, London 1983
Translation by:
E. Schubert
Summary:
First published in Swedish (
Ett Testamente
) in 1950 and tells the full, dramatic story of the establishment of the Nobel Foundation. Written by Ragnar Sohlman, Alfred Nobel's secretary and assistant whom Alfred Nobel appointed as one of the executors of his will. The English translation was published in 1983, in association with the Nobel Foundation, to mark the 150th anniversary of Alfred Nobel's birth.
This book is written by Alfred Nobel's assistant with great love and respect for his boss.

WHERE THERE'S A WILL… THE STRUGGLE OVER ALFRED NOBEL'S TESTAMENT By Irwin Abrams. Published in Scanorama (November 1994): 18-20, as "Nobel's Lieutenants." Illustrated.
Title:
The Road to Stockholm: Nobel Prizes, Science, and Scientists
Author:
István Hargittai
Publisher:
Oxford ; New York : Oxford University Press, 2007, c2002
ISBN:
9780191500183 0191500186
Length:
388 pages
Summary:
The Nobel Prize is the most prestigious award a scientist can receive. This book brings the Nobel Prize, the science and the human drama behind it into focus, based on the author's encounters with over 70 Nobel laureates and other famous scientists
Recommend wait until having read the book prior to fantasizing!
Title:
How to Win the Nobel Prize: An Unexpected Life in Science
Volume 7 of The Jerusalem-Harvard Lectures
Author:
J. Michael Bishop
Publisher:
Harvard University Press, 2009
ISBN:
0674020979, 9780674020979
Length:
288 pages
Subjects:
General Science
The Sveriges Riksbank Prize in Economics Sciences in Memory of Alfred Nobel 2013
Nobel co-recipients Lars Peter Hansen, Robert J. Shiller
Economist. Empirical analysis of asset prices. Influenced development of index funds. Father of modern finance. Idea is 'how do you measure risk?' Windsurfing, golf, opera.

In University of Chicago - Economics. Environment so productive. "We have good people, you need that; very interactive environment; people help one another out a lot. I couldn't do what I did without the help of my professors, colleagues and students. Everybody contributes to everybody else."
Nobel Prize in Chemistry 2012
National Medal of Science - Biological Sciences 2007 USA
Nobel co-recipient Brian K. Kobilka
Physician- Cardiologist, Scientist. G-protein-coupled receptors; approximately half of all medicines used today use this kind of receptor.

"Strong family history of coronary artery disease ... at age 50 I had quadruple bypass surgery [1994]. I minimize my risk factors with daily physical exercise, a vegetarian diet and appropriate medications".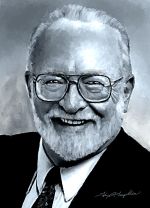 The Nobel Prize in Physiology or Medicine 2003
Nobel Co-recipient Sir Peter Mansfield
The President's National Medal of Science - Physical Sciences 1987
The National Medal of Technology and Innovation 1988
Chemist. Magnetic resonance imaging.

"Every great idea in history has the red stamp of rejection on its face. If you scratch any innovation's surface, you'll find the scars: they've been roughed up and thrashed around by the masses and the leading minds before they made it into your life."
The Nobel Prize in Physiology or Medicine 1968
National Medal of Sciences - Biological Sciences 1978
Co-Nobelists: Robert W. Holley, Marshall W. Nirenberg
Organic Chemist, Biochemist. 'Genetic code interpretation, function in protein synthesis. Pioneered synthesizing biologically active gene, determine codon triplets' nucleotides order. Unraveled genetic code, how nucleic acids form proteins. Pioneered genetic engineering. Multidisciplinary work.

"Wife brought sense of purpose. In foreign country, I felt out of place everywhere, at home nowhere."
The Nobel Prize in Physiology or Medicine 1967
Nobel co-recipients Ragnar Granit, George Wald
Physician, Biophysicist. Physiological and chemical visual processes in eye.

"Vision itself is a dynamic process. There is little in the world that stands still, at least not as imaged in our retinas, for our eyes are always moving. The visual system is almost exclusively organized to detect change and motion."
The Nobel Prize in Physiology or Medicine 1945
Co-Nobelists: Ernst B. Chain, Sir Howard Florey
Physician - Bacteriologist, Immunologist. While researching Influenza virus, made ground breaking discovery: penicillin, by not neglecting chance observation - mould contaminating culture plate. WWI caused interest in Antiseptics. WWII, production cost was immaterial. Destiny.

Lone worker gets idea; details developed by team, but prime idea is due to enterprise, thought, perception of an individual.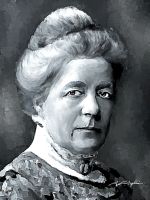 The Nobel Prize in Literature 1909
Author. Lofty idealism, vivid imagination. Described peasant life, Nordic nature accompanied by ethical strength, deep religious feeling. Respect for Nature, Women's Causes. 1914, became member of the Swedish Academy which awards Nobel Prize for Literature.

"Nothing on earth can make up for the loss of one who has loved you."
Discover Your Abilities and Aspirations!

$10 $25 $50 $100 Other
Tax Exempt 501(c)3 Non-Profit Organization
Any Currency

"One comes to be of just such stuff as that on which the mind is set" - Maithri Upanishath, VI.34:3

"…the peace that is found in libraries and laboratories…" - Louis Pasteur
Ganga library non-profit 501(c)(3) org. Contributions tax deductible. IRS Tax ID 46-2892728

Copyright © 2020 Ganga Library Inc.   All Rights reserved.;