Vinton Cerf Ph.D.
National Medal of Technology and Innovation 1997
One of two Fathers of the Internet. TCP/IP protocols. Internet Architecture. Chief Internet Evangelist, Google. Interplanetary Internet. Living Legend.

"Brilliant, indescribably enthusiastic, humorous, happy, treats people extremely well. It would be nice to go to work every day and work with people like Vint Cerf." – R.V. Nagaveni, Founder, Ganga Library.
Videos
Meet the Father of the Internet: Vinton Cerf. World Science Festival. Published on Sep 26, 2014. 3:54.
Vint Cerf: Actually, the Internet's going to be just fine. TED. 4:21.
Vint Cerf explains...Who runs the Internet's address book? Google. 2:40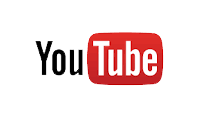 Vinton Cerf. Please do use your discretion. Videos in which the Laureates themselves speak are fine. Regarding other videos please accept truthful info and disregard the rest. Possibly more than one person with same name.
Photo Courtesy Vinton Cerf. Painting Tim Tompkins - PaintHistory.com
Name: Vinton Gray Cerf
Birth: 23 June, 1943, New Haven, CT
Institution: Corporation for National Research Initiatives
Award: For creating and sustaining development of Internet Protocols and continuing to provide leadership in the emerging industry of Internet technology
Subject: Internet Technology
Biography
Books
CV, Extensive/Publications
Defining Moment/Regret
Family
Founder
Harassment
Health
History of Discovery - Brief History of the Internet
History of Discovery - History of the Internet Answers to Questions
Hobbies
Humor/Quotations
Images
Maverick/Youth
Patents
Personality
Thought Process
Videos
Education: B.S. in Mathematics, Stanford University; M.S. and Ph.D. in Computer Science, UCLA. Van Nuys High School, CA
Ph.D. Advisor: Gerald Estrin
Dissertation: Multiprocessors, Semaphores, and a Graph Model of Computation (1972)