Oliver E. Williamson Ph.D.
The Sveriges Riksbank Prize in Economic Sciences in Memory of Alfred Nobel 2009
Nobel co-recipient Elinor Ostrom
Economist and Founding Editor of the Journal of Law, Economics and Organization. His book, The Economic Institutions of Capitalism: Firms, Markets, Relational Contracting, is said to be the most frequently cited work in social science research.
External Resources Text/Video
Oliver E. Williamson University of California, Berkeley
UC Berkeley Professor Oliver Williamson wins the 2009 Nobel Prize in Economics by UC Berkeley Events 41:00.
Nobel Laureate Professor Oliver E. Williamson by US Embassy, Sweden. "What advice would you give to your 20-year-old self on making a real difference in the world, knowing what you know today?" 41:00.
Professor Oliver Williamson Nobel Prize News Coverage - Haas School 2:46
Scott E. Masten on Transaction Cost Orientation at BI Norwegian Business School. Oliver Williamson: Viewing Organization Through a Transaction Cost Lens. Jun 22, 2012. 26:33.

Oliver Williamson, Carnegie Mellon University - Graduate School of Industrial Administration (now the Tepper School of Business) Ph.D. '63, 2009 Nobel Laureate in Economic Sciences, presented the keynote speech to masters and doctoral graduates on May 14, 2011. 12:52.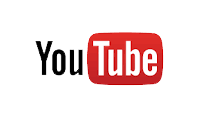 Oliver E. Williamson Please bear in mind that there may be more than one person with same name
Discover Your Abilities and Aspirations!

$10 $25 $50 $100 Other
Tax Exempt 501(c)3 Non-Profit Organization
Any Currency

"One comes to be of just such stuff as that on which the mind is set" - Maithri Upanishath, VI.34:3

"…the peace that is found in libraries and laboratories…" - Louis Pasteur
Ganga library non-profit 501(c)(3) org. Contributions tax deductible. IRS Tax ID 46-2892728

Copyright © 2023 Ganga Library Inc.   All Rights reserved.;
Photo: Courtesy Dr.Williamson
Name: Oliver Eaton Williamson
Birth: 27 September, 1932, Superior, Wisconsin
Institution: University of California, Berkeley, CA, USA
Award: "For his analysis of economic governance, especially the boundaries of the firm"
Subject: Economics
Portion of cash: 1/2
Vita
Copyrights
Books
Thesis: The economics of discretionary behavior: managerial objectives in a theory of the firm. Ford Foundation prize dissertation, 1967.
Photos
Articles
External Resources Text & Videos
Eponym