Louis Renault
The Nobel Peace Prize 1907
Nobel Co-recipient Ernesto Teodoro Moneta
'Oracle of International Law'. Practical Promoter of Peace. Teacher, judge, diplomat. International: private law, transport, military aviation, naval affairs, commercial paper used in international transactions.

Jurists, journalists can pave way for reform of nefarious practices, influencing nation to give up barbaric measures which its government has been unwilling to renounce.
Biography
Title:

Author:
Volume
Publisher:


Book Contributor:
Collection:

In Memoriam: Louis Renault (April 27, 1918)
Scott, James Brown
12/13
Proceedings of the American Society of International Law at the Meeting of Its Executive Council
JSTOR
jstor_proasilexeccoun; jstor_ejc; additional_collections

In Memoriam: Louis Renault

Find in a library near you. In Worldcat page, click book of interest to you. Scroll down to libraries which possess book. Possibly more than one person with same name
Discover Your Abilities and Aspirations!

$10 $25 $50 $100 Other
Tax Exempt 501(c)3 Non-Profit Organization
Any Currency

"One comes to be of just such stuff as that on which the mind is set" - Maithri Upanishath, VI.34:3

"…the peace that is found in libraries and laboratories…" - Louis Pasteur
Ganga library non-profit 501(c)(3) org. Contributions tax deductible. IRS Tax ID 46-2892728

Copyright © 2023 Ganga Library Inc.   All Rights reserved.;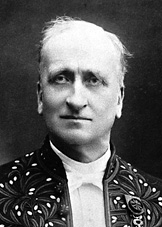 Photo: nobelprize.org
Name: Louis Renault
Birth: 21 May 1843, Autun, France
Death: 8 February 1918, Barbizon, France
Residence at the time of the award: France
Role: Professor International Law
Field: Peace movement, world organizing
Biography
Books
Humor/Quotationa
Health