Richard F. Heck Ph.D.
Nobel Prize in Chemistry 2010
Nobel co-recipients Ei-ichi Negishizz, Akira Suzuki
Physical organic chemist. Palladium-catalyzed cross-coupling reaction. Sole author - 7 consecutive papers. Heck reaction: important concept, tool for organic and medicinal chemists; fuorescence labeling of DNA bases - sequencing DNA/Genome. Thinner computer screens in future. "Great art in test tube."

Growing orchids in early teens lead to passion for chemistry.
Honoring Richard F. Heck
Heck Lectureship. The University of Delaware began a lecture series in honor of Heck's contributions to the field of chemistry. Heck retired in 1989.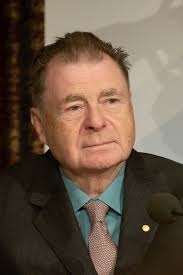 Photo: Holger Motzkau/Wikimedia Commons
Name: Richard Fred Heck
Birth: 15 August 1931, Springfield, MA, USA
Death: 9 October 2015, Manila, Philippines
Institution: University of Delaware, USA
Award: "for palladium-catalyzed cross couplings in organic synthesis"
Subject: Organic chemistry
Portion of cash: 1/3
Biography
Books
Defining Moment
Death
Doctoral Advisor: Saul Winstein
Family
Health
History of Discovery
Hobbies
Honoring Richard Heck
Images
Patents
Retirement
Quotations
Sadness
Videos
Youth