Herbert C. Brown Ph.D.
The Nobel Prize in Chemistry 1979
The President's National Medel of Sciences - Physical Sciences, 1969
Videos
Please do use your discretion. Videos in which the Laureates themselves speak are fine. Regarding other videos please accept truthful info and disregard the rest. Possibly more than one person with same name.
Herbert Brown: A General Asymmetric Synthesis Based on Chiral Organoboranes. Last talk of H. C. Brown in Lindau Nobel Laureates meeting. 1998. 30:42. This is really an audio though starts as a video

Akira Suzuki, Chemistry Nobel Laureate 2010 - About his postdoc supervisor, Prof Herbert C. Brown's advice. Uploaded May 5, 2011 by csystudio 2:02.

The Boron in the Americas Organization presented the Pioneer Awards to William N. Lipscomb, Herbert C. Brown and George Olah and a Priestley Medalist Robert W. Parr on Jan 6, 2002. Uploaded by Narayan Hosmane 6:51.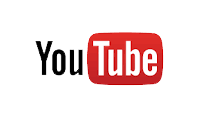 Herbert C. Brown. Possibly more than one person with same name.
Photo Purdue University. Painting Tim Tompkins PaintHistory.com
Name: Herbert Charles Brown
Birth: 22 May 1912, London, United Kingdom
Death: 19 December 2004, Lafayette, IN, USA
Institution: Purdue University, West Lafayette, IN, USA
Award: "for their development of the use of boron- and phosphorus-containing compounds, respectively, into important reagents in organic synthesis"
Subject: Organic chemistry
Portion of cash: 1/2
Biography
Inventory of H.C. Brown papers
Books
Patents
Videos
Death
Family
Honoring H.C. Brown
Health
Livelihood
Prediction
Defining Moment
Humor/Quotations
Youth