Leymah Gbowee MA [Major: Conflict Transformation]
Nobel Peace Prize 2011
Nobel Co-recipients Ellen Johnson Sirleaf, Tawakkol Karman
Liberian peace activist, social worker, women's rights advocate. Brought together Christian and Muslim women in a nonviolent movement that played a pivotal role in ending Liberia's civil war. Founder, Gbowee Peace Foundation Africa.

"Went from being an angry, broke, virtually homeless, 25-year-old mother to listening to the voice of God."
Videos
Please do use your discretion. Videos in which the Laureates themselves speak are fine. Regarding other videos please accept truthful info and disregard the rest. Possibly more than one person with same name.
SHEROES. Interview with Leymah Gbowee, Nobel Peace Prize laureate 2011, NobelPeaceCenter. Interview and photo by: Espen Rasmussen for the Nobel Peace Center. This film is a part of the 2011 Nobel Peace Prize laureate exhibition SHEROES. Uploaded on Dec 8, 2011. 9:46.
Leymah Gbowee - Pray the Devil Back to Hell, Oslo Freedom Forum, Leymah Gbowee is the founder of Women of Liberia Mass Action for Peace, a group committed to bringing Liberia out of its cycle of civil war, the use of child soldiers, and rape and abuse of women. In 2003, Gbowee and neighborhood women met and decided they were "fed up" with conditions in their country; they could no longer stand by passively, so they decided to act. With Gbowee's leadership, and with the help of her idea to go on a "sex strike," they managed to secure a peace agreement during 3-month long talks in Accra, Ghana, but Gbowee emphasizes that their fight was far from over. "Peace and freedom," she says, "will only come knocking on your door with continuous engagement." Women of Liberia Mass Action for Peace continuously increases its expectations, always pushing for the next step- even after the first elected female president of Africa came to power in Liberia. Gbowee and her movement established regular peer reviews with the president, who liked the idea so much that she now conducts them all around the country. On October 7, 2011, Gbowee won the Nobel Peace Prize along with Liberian president Ellen Johnson Sirleaf and Yemeni women's rights activist Tawakkul Karman. Uploaded on Jun 24, 2011. 15:34.

Leymah Roberta Gbowee, LC-SPAN multiple videos.
Leymah Gbowee: "Women's Leadership: Ending Wars and Building Peace." Mount Holyoke College. Author, activist, and Nobel Peace Prize winner Leymah Gbowee speaks to College community as the 2014 Collins Global Scholar-in-Residence. Her lecture was delivered in Gamble Auditorium on October 23, 2014. Published on Oct 31, 2014. 48:48.
Leymah Gbowee: The Dream | Peace Films by Errol Morris | The New York Times. Through her activism to topple Liberia\'s dictator, Leymah Gbowee was able to restore her own faith in humanity. Part 1 of "Three Short Films About Peace." Oct 9, 2014. 17:19
Leymah Gbowee: Unlock the intelligence, passion, greatness of girls. http://www.ted.com Leymah Gbowee has two powerful stories to tell -- of her own life's transformation and of the untapped potential of girls around the world. Can we transform the world by unlocking the greatness of girls? Mar 28, 2012. 14:39.
Mighty Be Our Powers with Leymah Gbowee. University of California Television (UCTV). Gbowee awarded the Blue Ribbon Peace Award for her significant contribution to peace-building, Women's Leadership Board at Harvard University's John F. Kennedy School of Government. A champion of women's empowerment around the world, Leymah Gbowee is an African peace activist often credited with aiding the cessation of the Second Liberian Civil War in 2003 through her extraordinary women-led peace movement. Currently the Executive Director of the Women Peace and Security Network Africa, Gbowee's work was the subject of the 2008 award-winning documentary Pray the Devil Back to Hell, which has been used as a tool to mobilize African women to petition for peace and security. Two days after this talk was recorded, Gbowee became the co-recipient of the 2011 Nobel Peace Prize. Series: "Voices" [2/2012] [Humanities] [Show ID: 23061]. October 2007. Published on Jan 5, 2012. 58:33.
Nobel Peace laureate Leymah Gbowee speaks at Wagner College, Staten Island, NY. Wagner College. Nobel Peace Prize winner Leymah Gbowee spoke at Wagner College for a vocational retreat sponsored by Project Connect, an initiative of the Eastern Cluster of seminaries operated by the Evangelical Lutheran Church in America, the denomination in which Wagner College has its historic roots. Wagner College chaplain Martin Malzahn introduced Matthew O'Rear, associate director for admissions at the Lutheran Theological Seminary at Philadelphia, who introduced Nobel laureate Leymah Gbowee. Jan. 9, 2011. Published on Jan 12, 2015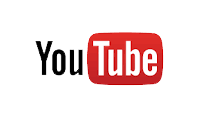 Leymah Gbowee
Discover Your Abilities and Aspirations!

$10 $25 $50 $100 Other
Tax Exempt 501(c)3 Non-Profit Organization
Any Currency

"One comes to be of just such stuff as that on which the mind is set" - Maithri Upanishath, VI.34:3

"…the peace that is found in libraries and laboratories…" - Louis Pasteur
Ganga library non-profit 501(c)(3) org. Contributions tax deductible. IRS Tax ID 46-2892728

Copyright © 2022 Ganga Library Inc.   All Rights reserved.;