Harold Varmus M.D.
Nobel Prize in Physiology or Medicine 1989
Nobel Prize shared by J. Michael Bishop
National Medal of Science - Biological Sciences 2001
Physician, Scientist, Litterateur. Cellular origin of retroviral oncogenes. Co-founder, Public Library of Science Journals. Initiated doubling NIH budget. Interests: cycling, rowing.

'Unflappable Varmus'
External Resources
Chemistry on Canvas: A Revealing Portrait of Monsieur and Madame Lavoisier.
The Metropolitan Museum of Art. 2011
Reunion 2011: The Art and Politics of Science with Harold Varmus. Amhurst College
How I became a Scientist 2010
Medical School Cancer Biology and Nobel Prize 2009
Harold Varmus (NCI/PLoS): Changing the Way We Publish. Talk in 2003. Uploaded on 13 Mar 2011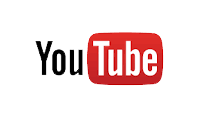 Harold Varmus
Discover Your Abilities and Aspirations!

$10 $25 $50 $100 Other
Tax Exempt 501(c)3 Non-Profit Organization
Any Currency

"One comes to be of just such stuff as that on which the mind is set" - Maithri Upanishath, VI.34:3

"…the peace that is found in libraries and laboratories…" - Louis Pasteur
Ganga library non-profit 501(c)(3) org. Contributions tax deductible. IRS Tax ID 46-2892728

Copyright © 2022 Ganga Library Inc.   All Rights reserved.;
Photo Wikipedia. Painting Tim Tompkins - PaintHistory.com 
Name: Harold Varmus
Birth: 18 December 1939, Oceanside, NY, USA
Institution: Memorial Sloan-Kettering Cancer Center
Award: "for their discovery of the cellular origin of retroviral oncogenes"
Subject: medical oncology
Portion of cash: 1/2
National Medal of Science-Biological Sciences 2001 USA
Biography
Publications
Books
History of Discovery
Photos
External Resources Videos