Bertha von Suttner
The Nobel Peace Prize 1905
Generalissimo, Peace Movement. Author, 'Lay Down Your Arms'. Permanent International Peace Bureau. Vigorously opposed militaristic traditions. Eternal truth: happiness created, developed in peace. Eternal right: individual's right to live.

"Inform me, convince me, and then I will do something great for the movement", Alfred Nobel said to Bertha von Suttner."
Videos
Please do use your discretion. Please accept truthful info and disregard the rest. Possibly more than one person with same name.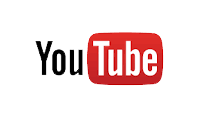 Bertha von Suttner
Uploaded on 12/10/2015
Photo: nobelprize.org
Name: Baroness Bertha Sophie Felicita von Suttner
Birth: 9 June 1843, Prague, Austrian Empire (now Czech Republic)
Death: 21 June 1914, Vienna, Austria
Residence at the time of the award: Austria
Role: Author of Lay Down Your Arms, Honorary President of Permanent International Peace Bureau, Berne, Switzerland
Field: peace movement
Biography
Books
Collected Papers
Humor/Quotations
Video
Honoring Suttner
Country
Death
Family
Health
Youth