Theodore Roosevelt
The Nobel Peace Prize 1906
President, USA. International Peace Arbitrator, various treaties. Vigorous, businesslike. "We abhor bully, oppressor, in private or public life". Conservationist, protected 230,000,000 acres of public land.

After camping in Yosemite National Park, "It was like lying in a great solemn cathedral, far vaster and more beautiful than any built by man."
Biography
Theodore Roosevelt
Biography by James Seleski. Edited.
Theodore Roosevelt also known as "Teddy" truly is one of the most unique men in American history. He was the first statesman ever to be awarded the Noble Peace Prize on December 10th, 1906. Roosevelt is the 4th most popular President according to a study by the American Political Science Association. No wonder as to why he was chosen to be placed on Mt. Rushmore along with other great figures in American history. From being the police chief of New York city to President of the United States, Roosevelt's resume is quite impressive. Roosevelt prided himself on being a strong man and a wise leader which led him to become one of the most famous figures in American history.
Childhood and Youth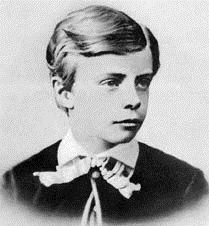 Theodore Roosevelt, Age 11, Paris 1870. Source: Wikipedia
Theodore Roosevelt Birthplace National Historic Site New York
Born October 27th, 1850 in New York, New York to Theodore Roosevelt Sr. and Martha Bulloch, Roosevelt spent much of his early life homeschooled due to asthma. Roosevelt grew up as a sickly boy often struggling with his health. In his adolescent years and teenage, this ill health led him to devote himself to fitness and physical exercise such as weightlifting, gymnastics, horseback riding and swimming. Dedication to physical exercise built Roosevelt's well-known sturdy or tough appearance.
Roosevelt enrolled in Harvard University where he studied a wide variety of subjects from German to Zoology. Shortly thereafter, Roosevelt's father passed away. Despite this loss, Roosevelt pushed on and graduated as magna cum laude in 1880. Then he attended Columbia Law School. He attended Columbia for only one year before dropping out to pursue a career in public service.
Career and marriage
While he was still in college, Roosevelt had met a young woman from New England by the name of Alice Hathaway Lee. At the age of thirty, he married her in October 1880.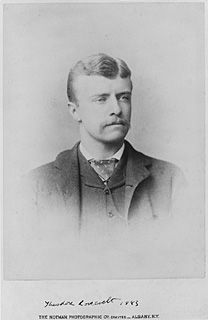 Theodore Roosevelt as a New York state assemblyman. Notman Photographic Company, Albany, New York (active 1878-1927) albumen silver print, 1883. Source: National Portrait Gallery, Smithsonian Institution, Washington, D.C. Gift of Joanna Sturm
Roosevelt was elected to the New York Assembly in 1882. Roosevelt's wife Lee gave birth to a daughter named Alice Lee. Two days later Roosevelt's mother Martha and wife Alice both passed away from illnesses. Roosevelt was devastated by these deaths. Leaving baby Alice Lee in the care of a relative, he went out west to Dakota Badlands in an attempt to escape his life and begin a new one.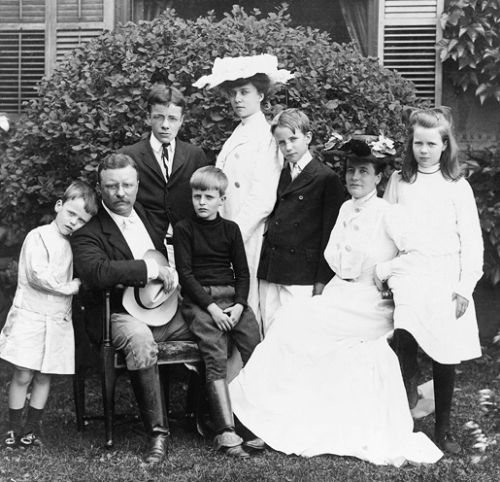 President Theodore Roosevelt and his wife Edith Kermit Cardow Roosevelt, surrounded by their family, 1903. From left to right: Quentin, Theodore Sr., Theodore Jr., Archie, Alice, Kermit, Edith, and Ethel. Source: Library of Congress.
In 1886, rejuvenated, Roosevelt returned to New York. He married a childhood friend, Edith Kermit Carow whom he had been courting. They lived in Sagamore Hill which they would always consider to be home. In the next ten years, they had five children, Theodore Jr., Kermit, Ethel, Archibald and Quentin. His daughter Alice Lee joined him at Sagamore Hill.
He served as a delegate in the Republican National Convention. Roosevelt was appointed Assistant Secretary of the Navy by then President, William McKinley. He viciously campaigned for a larger navy during his time in this position.
Source: Library of Congress
Once the Spanish-American war erupted in Cuba and Puerto Rico, he resigned from this position to lead the famed volunteer 1st cavalry which became known as the 'rough riders'. The Rough Riders became famous for their service in this war, specifically their charge up San Juan hill which made headlines all across the US. Roosevelt returned home as a war hero and later posthumously received the Medal of Honor. Arguably the most interesting or unique part of Theodore Roosevelt's career was his leadership of the Rough Riders. Roosevelt returned to the United States after the war with a great amount of fame.
The fame led the Republican party's leadership to encourage Roosevelt to run for Governor of New York. Roosevelt won the election in 1898. He served for 2 years.
Photo: National Park Service USA
Theodore Roosevelt Inaugural National Historic Site New York
Roosevelt was drafted to campaign as the Vice Presidential candidate to William McKinley in the 1900 election. McKinley and Roosevelt won the election in a landslide. On September 14th, 1901 the unthinkable happened when McKinley was assassinated. This required Roosevelt to serve as the 26th President of the United States. He became the youngest President in US history.
Life as President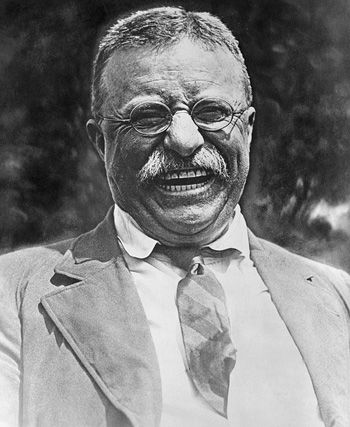 Theodore Roosevelt, President of the United States of America 1901-1909.
Photo: Library of Congress
Theodore Roosevelt became one of the most influential presidents in history. Initially many people were wary of Roosevelt becoming President due to his differences with McKinley. That did not stop the former commander of the Rough Riders.
Theodore Roosevelt and Conservation
Theodore Roosevelt Island Park Virginia

Photo: National Park Service USA
Theodore Roosevelt National Park North Dakota
Roosevelt took great pride in conservation and established the United States National Forrest Services and created many National parks. He used executive orders to preserve vast lands of forest.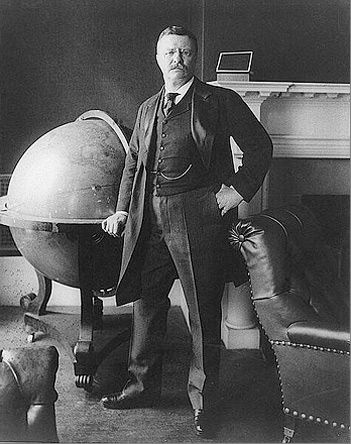 Theodore Roosevelt standing in his office next to one of his favorite objects, a huge globe on which he would place small white markers to show the positions of US, German and British navies in the Western Hemisphere. The White House, United States, 1903.Photo: Rockwood Photo Co. Source: Library of Congress.
Arguably Roosevelt's proudest moment as President came in 1905 when he was asked to help negotiate the end of the Russo-Japanese War. Roosevelt had a unique foreign policy that gained the title "Big Stick Ideology" which meant speak softly but carry a big stick or do not seek war but always be prepared for the same. Roosevelt was able to successfully negotiate the end of the Russo-Japanese war and his role in these negotiations was the achievement for which he was awarded the Noble Peace Prize in 1906. Roosevelt served as President of the US until 1908 when his second term was over.
Life After Presidency
After Roosevelt's second term was over, William Howard Taft won the US Presidential election in 1908 on the Republican card. Initially Roosevelt was fond of Taft and attempted to groom him into a younger version of himself. However, Taft's plans differed from those of Roosevelt. After Taft had furthered his own plans, Roosevelt grew quite dissatisfied with the state of the nation. He was unhappy with the direction that the Republican Party had decided to take; so in 1912 Roosevelt, along with his supporters from the Republican Party, left the party to form the Progressive Party or the "Bull Moose" Party. He campaigned in the 1912 Presidential election on a Progressive platform. The split in the party backfired on both Roosevelt and the Republicans as it split their supporters and votes. It caused the Democratic nominee Woodrow Wilson to easily win the election.
Nobel Prize cash
While Roosevelt had originally intended to keep the prize money for his family, his wife convinced him that as a statesman he had a larger obligation to share the money for greater endeavors. Initially, Roosevelt donated the prize money to Congress for the creation of an Industrial Peace Committee which would be dedicated to resolving conflicts between different classes within society. Congress, however, never formed the committee so during World War I Roosevelt petitioned Congress for the return of the funds so that he could donate them for war relief efforts.
Death
In 1919, at the age of sixty, sick with illness and grief regarding his youngest son Quentin's death in France the previous year in World War I, he died in his sleep.
Legacy

Photo: National Park Service USA
Mount Rushmore National Memorial, South Dakota
Theodore Roosevelt left a proud and lasting legacy from being President of the Police Commission in New York City to Commander of the Rough Riders to Governor of New York to President of the United States. He built one of the most impressive resumes the world has seen. Becoming the first statesman to ever be awarded the Nobel Peace Prize, Roosevelt opened the door for many others from the U.S. to gain the opportunity to be considered for this prestigious award. All of these accomplishments built up the man that was Theodore Roosevelt. It is no wonder that he was placed on Mt. Rushmore with other great American figures such as George Washington, Abraham Lincoln and Thomas Jefferson. Roosevelt left one of the most lasting and impressive legacies in the history of the United States.
Roosevelt fundamentally transformed the office of the President and is still remembered for his strong, although sometimes controversial, policies with regards to the improvement of people in all classes. His desire to use the Nobel Prize money for efforts larger than himself demonstrate his dedication to the improvement of the individual and his commitment to the strengthening of a nation.
"We despise and abhor the bully, the brawler, the oppressor, whether in private or public life, but we despise no less the coward and the voluptuary."
References:
Theodore Roosevelt Association
Encyclopedia Britannica
History.com
Amazon - Theodore Roosevelt: A Biography by Henry F. Pingle
Amazon - Theodore Roosevelt: A biography of an American President P aperback - February 8, 2019 by Anthony Moss
Goodreads - The River of Doubt: Theodore Roosevelt's Darkest Journey by Candice Millard
Goodreads - Mornings on Horseback: The Story of an Extraordinary Family, a Vanished Way of Life, and the Unique Child Who Became Theodore Roosevelt by David McCullough
Discover Your Abilities and Aspirations!

$10 $25 $50 $100 Other
Tax Exempt 501(c)3 Non-Profit Organization
Any Currency

"One comes to be of just such stuff as that on which the mind is set" - Maithri Upanishath, VI.34:3

"…the peace that is found in libraries and laboratories…" - Louis Pasteur
Ganga library non-profit 501(c)(3) org. Contributions tax deductible. IRS Tax ID 46-2892728

Copyright © 2023 Ganga Library Inc.   All Rights reserved.;