Ivan Pavlov
The Nobel Prize in Physiology or Medicine 1904
Award: "in recognition of his work on the physiology of digestion, through which knowledge on vital aspects of the subject has been transformed and enlarged."
Nobel Medal Cash and Philanthropy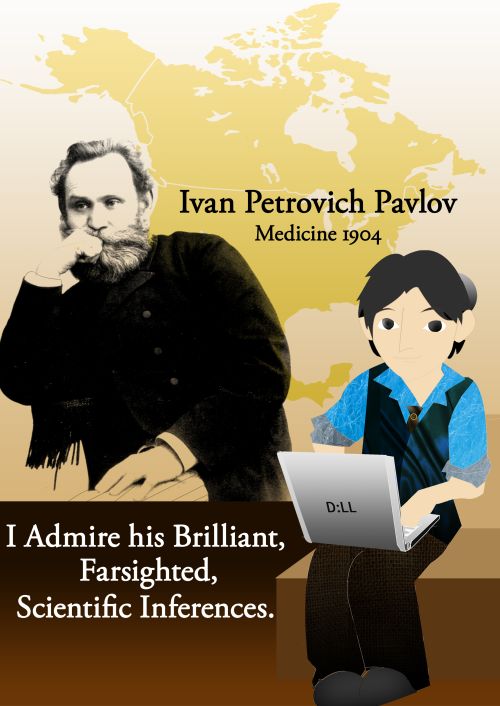 Drawing Sabrina Brooks.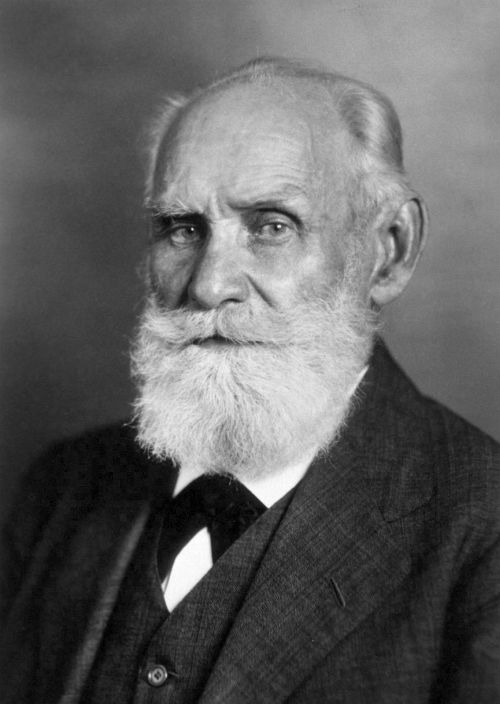 Ivan Pavlov. Source: NLM.
Ivan Pavlov Source: NLM. Permission: Creative Commons Attribution 4.0 International license.
Coin Bank of Russia - Series: " Outstanding Personalities of Russia ", the 150th anniversary of the birth of IP Pavlov, 2 rubles. Source: Bank of Russia. Public domain
Discover Your Abilities and Aspirations!

$10 $25 $50 $100 Other
Tax Exempt 501(c)3 Non-Profit Organization
Any Currency

"One comes to be of just such stuff as that on which the mind is set" - Maithri Upanishath, VI.34:3

"…the peace that is found in libraries and laboratories…" - Louis Pasteur
Ganga library non-profit 501(c)(3) org. Contributions tax deductible. IRS Tax ID 46-2892728

Copyright © 2020 Ganga Library Inc.   All Rights reserved.;
Photo:Wikipedia Painting Tim Tompkins - PaintHistory.com
Name: Ivan Petrovich Pavlov
Birth: 14 September 1849, Ryazan, Russia
Death: 27 February 1936, Leningrad, Russia
Institution: Military Medical Academy, St. Petersburg, Russia
Award: "in recognition of his work on the physiology of digestion, through which knowledge on vital aspects of the subject has been transformed and enlarged."
Portion of Cash: 1/1
Medal, Cash, Philanathropy
Images