Ei-ichi Negishi
The Nobel Prize in Chemistry 2010
Nobel Co recipients Richard F. Heck, Akira Suzuki
Organic Chemist. Inventor of organozinc variant of the palladium catalyzed cross-coupling reaction. Read voraciously including "how to …" publications. Dreamt of Nobel half century prior to being awarded prize. Upon arriving in US and discovering Nobelists visiting UPenn, realized that being awarded the Nobel could happen to anybody including himself.
Patents
Please do use your discretion. Videos in which the Laureates themselves speak are fine. Regarding other videos please accept truthful info and disregard the rest. Possibly more than one person with same name.
The Nobel Prize Lectures in Uppsala 2010 - Chemistry Laureate Ei-ichi Negishi, Uppsala universitet 44:57
Ei-ichi Negishi: "Magical Power of d-Block Transition Metals" The Technical University of Denmark. DTUbroadcast. 1:07:44.
The Pursuit of Dreams over 50 Years: Dr. Ei-ichi Negishi. Japan Society. 26 Jan 2012
In this special program, Dr. Negishi speaks about the importance of finding a field in which one is interested, and making a continuous effort to achieve one's goals. Dr. Negishi will share his own experiences about the continued efforts that led to his long-coveted prize.
The Boilermakers: Ei-ichi Negishi, Purdue University and A Big Ten Network. Published on May 23, 2012. 28:31.
Nobel laureate and Chemistry Prof. Ei-ichi Negishi's bronze bust was unveiled during a ceremony on 18 April 2014. The work of art will be installed near a similar bust from Negishi's mentor and fellow Nobel Prize winner, Herbert C. Brown.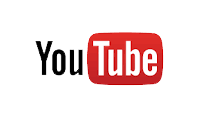 Nei-ichi Negishi Possibly more than one person with same name.
Discover Your Abilities and Aspirations!

$10 $25 $50 $100 Other
Tax Exempt 501(c)3 Non-Profit Organization
Any Currency

"One comes to be of just such stuff as that on which the mind is set" - Maithri Upanishath, VI.34:3

"…the peace that is found in libraries and laboratories…" - Louis Pasteur
Ganga library non-profit 501(c)(3) org. Contributions tax deductible. IRS Tax ID 46-2892728

Copyright © 2022 Ganga Library Inc.   All Rights reserved.;
Photo U Montan nobelprize.org. Painting Tim Tompkins - PaintHistory.com
Name: Ei-ichi Negishi
Birth: 14 July 1935, Changchun, China
Institution: Purdue University, West Lafayette, IN, USA
Award: "for palladium-catalyzed cross couplings in organic synthesis"
Subject: organic chemistry
Portion of cash: 1/3
Biography
Nobel Lecture
Patents
Dreaming of Prize
Honoring Ei-ichi Negishi
Nobel Medal Cash
Videos