Count Maurice (Mooris) Polidore Marie Bernhard Maeterlinck
The Nobel Prize in Literature 1911
Belgian writer in French. Lawyer. Many-sided literary activities. Dramatic works distinguished by a wealth of imagination. Poetic fancy. Reveals deep inspiration. Appeals to readers' own feelings, stimulates their imaginations.

When we lose one we love, our bitterest tears are called forth by the memory of hours when we loved not enough.
Video/Films
Please do use your discretion. Please accept truthful info and disregard the rest. Possibly more than one person with same name.
The Blue Bird-1918-Maurice Tourneur-One of the most beautiful films of all time-Full movie. "The Blue Bird" is a 1918 silent film directed by Maurice Tourneur in the United States, under the auspices of producer Adolph Zukor and is one of the most beautiful, captivating phantasy films of all time. In 2004, this film was deemed "culturally, historically, or aesthetically significant" by the United States Library of Congress and selected for preservation in its National Film Registry.
The Blue Bird 1940. 20th Century Fox Film.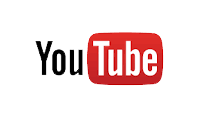 Maurice Maeterlinck Please bear in mind that there may be more than one person with the same name.

Photo: nobelprize.org
Name: Count Maurice (Mooris) Polidore Marie Bernhard Maeterlinck
Birth: 29 August 1862, Ghent, Belgium
Death: 6 May 1949, Nice, France
Residence at the time of the award: Belgium
Prize motivation: "in appreciation of his many-sided literary activities, and especially of his dramatic works, which are distinguished by a wealth of imagination and by a poetic fancy, which reveals, sometimes in the guise of a fairy tale, a deep inspiration, while in a mysterious way they appeal to the readers' own feelings and stimulate their imaginations"
Field: Drama, Prose
Language: French
Biography
Books
Humor
Images Videos/Films
Discover Your Abilities and Aspirations!

$10 $25 $50 $100 Other
Tax Exempt 501(c)3 Non-Profit Organization
Any Currency

"One comes to be of just such stuff as that on which the mind is set" - Maithri Upanishath, VI.34:3

"…the peace that is found in libraries and laboratories…" - Louis Pasteur
Ganga library non-profit 501(c)(3) org. Contributions tax deductible. IRS Tax ID 46-2892728

Copyright © 2023 Ganga Library Inc.   All Rights reserved.;