Selma Ottolia Lovisa Lagerlöf
The Nobel Prize in Literature 1909
Author. Lofty idealism, vivid imagination. Described peasant life, Nordic nature accompanied by ethical strength, deep religious feeling. Respect for Nature, Women's Causes. 1914, became member of the Swedish Academy which awards Nobel Prize for Literature.

"Nothing on earth can make up for the loss of one who has loved you."
Honoring Lagerlöf
The Selma Lagerlöf Prize in honor of SelmaLagerlöf, the first woman to be awarded the Nobel Prize in Literature, is a Swedish literary prize awarded to a Swedish author writing in the spirit of Selma Lagerlöf. The prize was founded by the Sunne Municipality in 1983 and has been awarded annually since 1984.

Marbacka, The Home of Selma Lagerlöf
Selma Lagerlöf's 150th anniversary (6/25/2008), Sunne Municipality, Sweden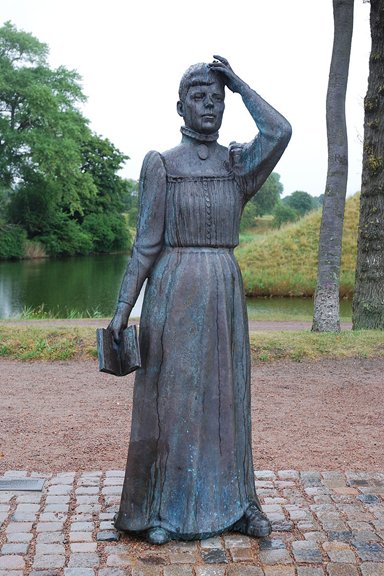 Selma Lagerlöf statue by Jonas Högstrom. Author: Boberger. Photo: Bengt Oberger. Source Wikimedia Commons.
Selma Lagerlöf by H. Gronkvist. Author: Janee, 11 April 2015. Source: Wikimedia Commons.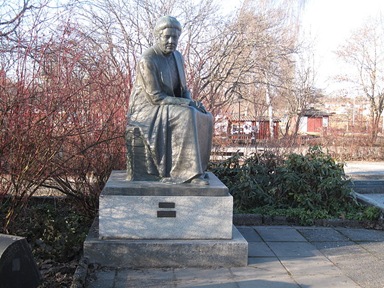 Statue of the writer Selma Lagerlöf in Sunne, Sweden. Author Vogler. Source Wikimedia Commons.
Selma Lagerlöf by Willy Gordon., Smärtans kristall, Molkomsvägen 2, Farsta, Stockholm, Sweden. Author Bengt Oberger. Source: Wiki Commons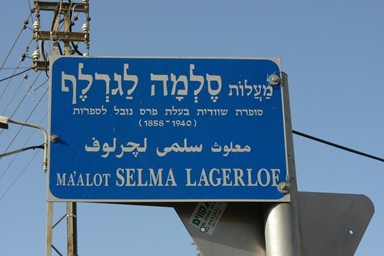 Street sign for a street in Jerusalem named after Selma Lagerlöf. Author zeevveez from Jerusalem, Israel. Source: Wikimedia Commons.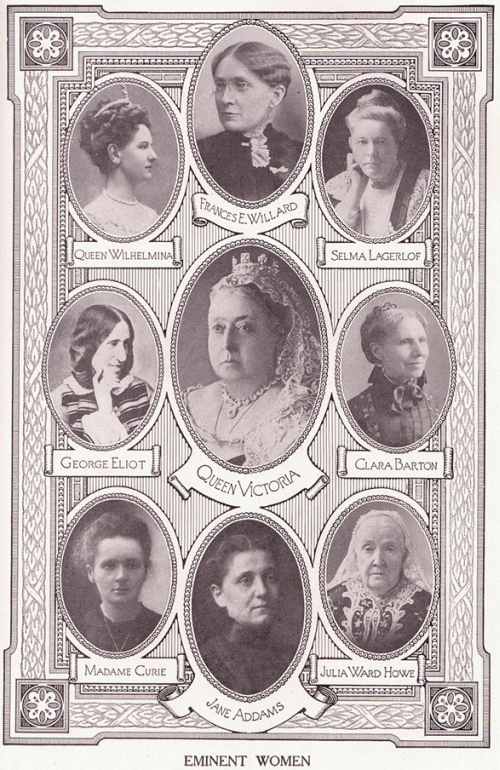 Memorial plate on the statue of Selma Lagerlöf in Karlstad Sweden. Source Wikimedia Commons.
Sweden, Gold Coin 2,000 kronor: Selma Lagerlöf 150 years. Mintage year: 2008; Diameter: 26.00 mm; Weight: 12.00 g; Quality: Proof; Mintage: 2,495 pc proof; Design: Jon Holm
SWEDEN 20 KRONOR NOTE Selma Lagerlöf vf Obverse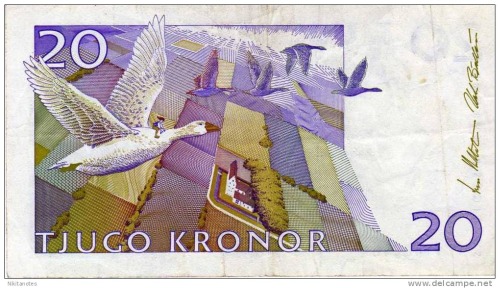 SWEDEN 20 KRONOR NOTE Selma Lagerlöf vf Reverse
Selma Lagerlöf on a 1959 postage stamp of the Soviet Union.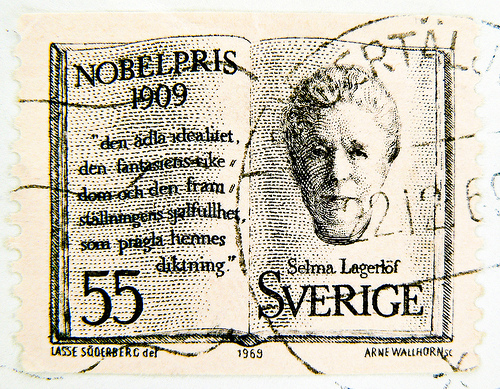 Great stamp Sverige Selma Lagerlöf portrait (20th Nov. =155th anniversary of birthday) 55 öre Nils Holgersson Nobelpris Nobel
Suriname postage stamp 2006, $ 3.00
Discover Your Abilities and Aspirations!

$10 $25 $50 $100 Other
Tax Exempt 501(c)3 Non-Profit Organization
Any Currency

"One comes to be of just such stuff as that on which the mind is set" - Maithri Upanishath, VI.34:3

"…the peace that is found in libraries and laboratories…" - Louis Pasteur
Ganga library non-profit 501(c)(3) org. Contributions tax deductible. IRS Tax ID 46-2892728

Copyright © 2021 Ganga Library Inc.   All Rights reserved.;