Anatole France
The Nobel Prize in Literature 1921
Novelist, storyteller; almost all genres. Nobility of style, profound human sympathy, true Gallic temperament. Historical fiction evokes past civilizations with great charm, deep insight.

Post-World War I. At Nobel ceremony Frenchman France turned to Nobelist, German Nernst, exchanged a long and cordial handshake with him - a profoundly symbolic gesture.
External Resources
Text
Anatole France, Academician. Characteristics of One of the Most Praiseworthy Modern Authors. New York Times
The Brain of Anatole France by Sir Arthur Keith M.d., F.R.S., 3 Dec 1927. British Medical Journal/ National Library of Medicine
Anatole France, Nobel Prize Winner by Herbert S. Gorman, The New York Times, 20 November 1921
Videos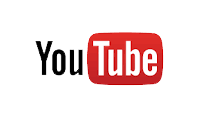 Anatole France Please bear in mind that there may be more than one person with same name.
Painting Tim Tompkins - PaintHistory.com
Name: Anatole France (pen-name of Jacques Anatole Thibault)
Birth: 16 April 1844, Paris, France
Death: 12 October 1924, Saint-Cyr-sur-Loire, France
Residence at the time of the award: France
Prize motivation: "in recognition of his brilliant literary achievements, characterized as they are by a nobility of style, a profound human sympathy, grace, and a true Gallic temperament"
Field: Prose
Language: French
Biography
Books
Images
Humor/Quotations
External Resources/Videos
Discover Your Abilities and Aspirations!

$10 $25 $50 $100 Other
Tax Exempt 501(c)3 Non-Profit Organization
Any Currency

"One comes to be of just such stuff as that on which the mind is set" - Maithri Upanishath, VI.34:3

"…the peace that is found in libraries and laboratories…" - Louis Pasteur
Ganga library non-profit 501(c)(3) org. Contributions tax deductible. IRS Tax ID 46-2892728

Copyright © 2020 Ganga Library Inc.   All Rights reserved.;