Nina V. Fedoroff Ph.D.
National Medal of Science - Biological Sciences 2006
Plant Molecular Biologist. Geneticist. First to clone and characterize maize transposons. Founding director, Huck Institutes of the Life Sciences. Interests: Education, Public Policy.

"It's as much wanting to succeed as it is to using your brains. I've seen very bright people fall out of the system".
External Resources
Text
Nina Fedoroff: Can we trust Monsanto with our food? Scientific American, August 1, 2013
AAAS President Nina V. Fedoroff: Expanding Science's Role Across International Borders by Becky Ham, 3 March 2011
Nina V. Fedoroff, US Department of State, 2009
A Conversation With Nina V. Fedoroff. An Advocate for Science Diplomacy. By CLAUDIA DREIFUS. New York times, Published: August 18, 2008
Videos
Please do use your discretion. Videos in which the Laureates themselves speak are fine. Regarding other videos please accept truthful info and disregard the rest. Possibly more than one person with same name.

10 billion people for dinner, Nina Fedoroff, TEDxCERN. Oct 23, 2014. 17:55.
World Food Day Google Hangout discussing Zero Hunger. Conversations with Sam Pitroda. Oct 18, 2014. 1:00:51
Surviving Sustainability on Planet Earth, Molecular Frontiers Symposium at the Royal Swedish Academy of Sciences in Stockholm, MoleCluesTV. May 2013. 36:30.
Not Organics, Hydroponics Best for Planet, says AAAS head. CEAC interview. Jan 31, 2012. 2:52
"How governments can help feed the world": Farming First interview. Apr 17, 2012. 2:14
Canadian Science Policy Centre interview Nov 1, 2010. 6:47
Dr. Nina Fedoroff, Science and Technology Advisor to the Secretary of State and USAID Administrator discusses the benefits of Genetically Modified Organisms, US Embassy London. Mar 26, 2009. 4:00
The Jumping Genome: Changing Ideas about Heredity and Evolution, Santa Fe Institute. September 13, 2006. 1:16:36.
The 35 Year Genetically Modified Organisms War, Philosophical Society of Washington 2340. December 5, 2014. 53:00.
Nina Fedoroff talks about the importance and function of "jumping genes." Medal of Science 50 Videos. National Science Foundation. 3:24
"Genetically Modified Foods: Monsters or Miracles?" Ulam Lecure in Santa Fe. May 1, 2012. 1:33:52
How Plants See, Feel, and Smell: The Perceptual Apparatus of the Plant, Santa Fe Institute, September 12, 2006. 1:08:16.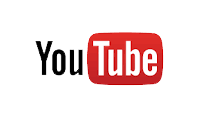 Nina Fedoroff
Discover Your Abilities and Aspirations!

$10 $25 $50 $100 Other
Tax Exempt 501(c)3 Non-Profit Organization
Any Currency

"One comes to be of just such stuff as that on which the mind is set" - Maithri Upanishath, VI.34:3

"…the peace that is found in libraries and laboratories…" - Louis Pasteur
Ganga library non-profit 501(c)(3) org. Contributions tax deductible. IRS Tax ID 46-2892728

Copyright © 2020 Ganga Library Inc.   All Rights reserved.;