Mairead Corrigan
The Nobel Peace Prize 1976
Co-Nobelist: Betty Williams
Role: Founder of the Northern Ireland Peace Movement (later renamed Community of Peace People)
Betty Williams and Mairead Corrigan received their Nobel Prize one year later, in 1977.
Videos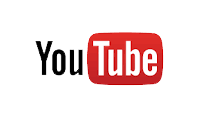 In the YouTube page search box, please copy and paste the name of the laureate. Click. Please do use your discretion. Videos in which the Laureates themselves speak are fine. Regarding other videos please accept truthful info and disregard the rest. Possibly more than one person with same name.
Photo Free Gaza movement, Wiki. Painting Tim Tompkins PaintHistory.com
Name: Mairead Corrigan
Birth: 27 January 1944, Belfast, Northern Ireland
Institution: United Kingdom
Award: Founder of the Northern Ireland Peace Movement (later renamed Community of Peace People)
Betty Williams and Mairead Corrigan received their Nobel Prize one year later, in 1977.
Portion of Cash: 1/2
Nobel Prize Cash & Philanthropy
Eponym
Books
Founder
Videos