James M. Watson, Ph.D.
The Nobel Prize in Psychology or Medicine 1962
The President's National Medal of Sciences - Biological Sciences 1997
Co-Nobelists Francis Crick, Maurice Wilkins
Zoologist. 'Discovered molecular structure of nucleic acids and its significance for information transfer in living material.' Very generous with subordinates regarding authorship of articles.

"Good science is difficult. We must believe strongly in our ideas."
Videos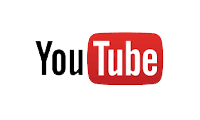 In the YouTube page search box, please copy and paste the name of the laureate. Click. Please do use your discretion. Videos in which the Laureates themselves speak are fine. Regarding other videos please accept truthful info and disregard the rest. Possibly more than one person with same name.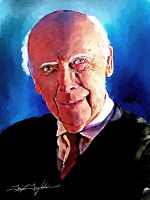 Painting Tim Tompkins - PaintHistory.com
Name: James Dewey Watson
Birth: 6 April 1928, Chicago, Ill, USA
Death:
Institution: Harvard Univesity, Campridge, MA, USA
Award: "for their discoveries concerning the molecular structure of nucleic acids and its significance for information transfer in living material."
Portion of Cash: 1/3
Education: Horace Mann Grammar School, Chicago. South Shore High School, Chicago.
B.Sc. Zoology University of Chicago 1947. Ph.D. Zoology Indiana University, Bloomington 1950.
Ph.D. Mentor Salvador E. Luria, Later Medicine Nobelist 1969.
Mentee: Mario Capecchi, Medical Nobelist, 2007
Ph.D. Thesis: The Biological Properties of X-Ray Inactivated Bacteriophage (1951)
Biography
Eponym
Hobbies
Medal, Cash & Philanthropy
Quotations
Videos
Work Environment