Rabindranath Tagore
The Nobel Prize in Literature 1913
Indian Poet, Bangali, English. All literary genres. Voice of India's Spiritual Heritage. Social reformer. Promoted gender equality, empowerment of women. Indian National Movement participant. Mahathma Gandhi was his devoted friend. Founder, school in Shantiniketan. Author, National Anthem of India, Bangladesh, Sri Lanka.

"Love does not claim possession, but gives freedom."
"I beg to convey to the Swedish Academy my grateful appreciation of the breadth of understanding which has brought the distant near and has made a stranger a brother." - Telegram from Rabindranath Tagore, read by Mr. Clive, British Chargé d'Affaires [India was ruled by the British], at the Nobel Banquet at Grand Hôtel, Stockholm, December 10, 1913.
"Visva-Bharati represents India where she has her wealth of mind which is for all. Visva-Bharati acknowledges India's obligation to offer to others the hospitality of her best culture and India's right to accept from others their best "
Gitanjali 35
Where the mind is without fear and the head is held high;
Where knowledge is free;
Where the world has not been broken up into fragments by narrow domestic walls;
Where words come out from the depth of truth;
Where tireless striving stretches its arms towards perfection;
Where the clear stream of reason has not lost its way into the dreary desert sand of dead habit;
Where the mind is led forward by thee into ever-widening thought and action --
Into that heaven of freedom, my Father, let my country awake.

Gitanjali (Song Offerings): A Collection of Prose Translations made by Tagore from the Original Bangali, intro By William Butler Yeats.
Crossing
You came to my door in the dawn and sang; it angered me to be awakened from sleep, and you went away unheeded.
You came in the noon and asked for water; it vexed me in my work, and you were sent away with reproaches.
You came in the evening with your flaming torches; you seemed to me like a terror and I shut my door.
Now in the midnight I sit alone in my lampless room and call you back - whom I turned away in insult.
Biography
Title:

Author:
Publisher:
Length:

Title:
Translated by:
Publisher:
Length:

Title:

Author:
Publisher:
Length:

Title:


Author:
Publisher:
Length:
Subjects:
Title:

Author:
Publisher:

Length:

Rabindranath Tagore: A Philosophical Study
Vishwanath S. Naravane
Central Book Depot, 1900 Probably India
238 pages
Title:

Author:
Edition:
Publisher:
ISBN:
Length:

Rabindranath Tagore
Makers of Indian literature
Sisirkumar Ghose
Reprint
Sahitya Akademi, 2006
8126019948, 9788126019946
154 pages
Title:
Contributor:
Publisher:
ISBN:
Length:

Rabindranath Tagore: A Quest
Mohit Chakrabarti
Gyan Books, 1995
8121204917, 9788121204910
155 pages
Title:

Author:
Publisher:
Length:

Rabindranath Tagore: Diverse Dimensions
Mohit Chakrabarti
Atlantic Publishers & Distri, 1990
191 pages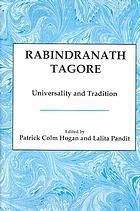 Title:

Editors:
Publisher:
ISBN:
Length:
Subjects:
Rabindranath Tagore: Universality and Tradition
Patrick Colm Hogan, Lalita Pandit
Fairleigh Dickinson Univ Press, 2003
0838639801, 9780838639801
297 pages
Literary Criticism
Title:

Author:
Editor:
Publisher:
Length:
Subjects:
Rabindranath Tagore: homage from Visva-Bharati
Visva-Bharati
Santosh Chandra Sen Gupta
Visva-Bharati, 1962
236 pages
Biography & Autobiography
Title:

Author:
Publisher:
ISBN:
Length:

Rabindranath Tagore: A Centenary, Volumes 1861-1961
Dr. S. Radhakrishnan
Sahitya Akademi, 1992
8172013329, 9788172013325
532 pages

Title:





Author:
Editors:
Edition:
Publisher:
ISBN:
Length:
Subjects:
Selected Letters of Rabindranath Tagore
Volume 53 of University Cambridge: University of Cambridge oriental publications
Issue 53 of University of Cambridge oriental publications, ISSN 0068-6891
Rabindranath Tagore
Krishna Dutta, Andrew Robinson
illustrated, annotated
Cambridge University Press, 1997
0521590183, 9780521590181
561 pages
Biography & Autobiography

Find in a library near you. In Worldcat page, click book of interest to you. Scroll down to libraries which possess book. Possibly more than one person with same name
Uploaded on 12/01/2015
"One comes to be of just such stuff as that on which the mind is set" - Maithri Upanishath, VI.34:3

"…the peace that is found in libraries and laboratories…" - Louis Pasteur
Copyright © 2016 Ganga Library Inc. All Rights reserved. E-Mail: info@gangalib.org
Contact Us