Fridtjof Nansen
The Nobel Peace Prize 1922
Zoologist - Neuroscientist, Polar Explorer, Oceanographer, Humanitarian. 'Nansen Passports' for stateless refugees. Despite Russia then being suspect in Western nations, relief for 7,000,000 to 22,000,000 Russians dying of famine.

Ministered to refugees - methods became classic: custodial care, repatriation, rehabilitation, resettlement, emigration, integration.

Love of mankind is politics in practice.
External Resources
Text
FridtjofNansen: Neuro-anatomical Discoveries, Arctic Explorations, and Humanitarian Deeds, Paraplegia, Abrahatn Ohry, M.D.t and Karin Ohry-Kossoy, M.A. 25 (1987) 27-31, © 1987 International Medical Society of Paraplegia
Fridtjof Nansen (1861-1930) by L F Haas. Neurological stamp. J Neurol Neurosurg Psychiatry 2003;74:515 doi:10.1136/jnnp.74.4.515
The Arctic: Exploration Timeline, Polar Discovery.
Videos
Please do use your discretion. Please accept truthful info and disregard the rest. Possibly more than one person with same name.

Fridtjof Nansen - A man of action and vision - UNHCR Central Europe Uploaded on Oct 10, 2011 4:33 Fridtjof Nansen - A great man - The Tale Tellers Uploaded on Mar 21, 2011 2:53
Fridtjof Nansen: An Advocate for Armenian Refugees - Civilnet TV Published on Mar 31, 2015 5:51
Royal Norwegian Navy and Fridtjof Nansen class frigate Uploaded on Dec 24, 2008 3:55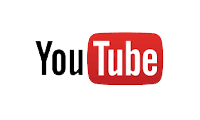 Fridtjof Nansen Possibly more than one person with the same name.
Discover Your Abilities and Aspirations!

$10 $25 $50 $100 Other
Tax Exempt 501(c)3 Non-Profit Organization
Any Currency

"One comes to be of just such stuff as that on which the mind is set" - Maithri Upanishath, VI.34:3

"…the peace that is found in libraries and laboratories…" - Louis Pasteur
Copyright © 2017 Ganga Library Inc. All Rights reserved. E-Mail: info@gangalib.org
Contact Us
Painting Tim Tompkins - PaintHistory.com
Name: Fridtjof Nansen
Birth: 10 October 1861, Kristiania (now Oslo), Norway
Death: 13 May 1930, Oslo, Norway
Institution: Norway
Award: Originator of "Nansen passports" (for refugees), Norwegian Delegate, Société des Nations, Explorer, Scientist
Subject: humanitarian work
Biography
Books
History of Discovery
Thesis
Quotations
Images
Honoring Nansen
External Resources Text/Video