Chemist, Inventor, Awesome Administrator, Social Reformer.

"It could and should soon come to pass that all states pledge themselves collectively to attack an aggressor. That would make war impossible, and would force even the most brutal and unreasonable Power to appeal to a court of arbitration, or else keep quiet."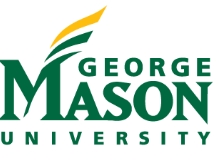 The Nobel Prize: Immigrants in Excellence. By Jean Leon Boucher, Institute for Immigration Research, George Mason University, Research Brief, Nov 2013
The Nobel Prize in Physiology or Medicine 2007
Nobel prize also awarded to Sir Martin J. Evans and Oliver Smithies
National Medal of Science - Biological Sciences 2001
Molecular Geneticist. Introduced specific gene modifications in mice by using embryonic stem cells. Gene Targeting, Homeobox Genes, Development, Behavior.

Mother incarcerated as political prisoner, Germany. "At age 4½, I set off on my own, living in streets, orphanages; joining gangs of homeless children; generally hungry. Vivid recollections, brutal beyond description."
Discover Your Abilities and Aspirations!

$10 $25 $50 $100 Other
Tax Exempt 501(c)3 Non-Profit Organization
Any Currency

"One comes to be of just such stuff as that on which the mind is set" - Maithri Upanishath, VI.34:3

"…the peace that is found in libraries and laboratories…" - Louis Pasteur
Copyright © 2017 Ganga Library Inc. All Rights reserved. E-Mail: info@gangalib.org
Contact Us